It is a holiday home at the mountain Bjelašnica. Its located at the village Brda and can accommodate 6-10 people. The house is suitable for couples or families with kids or small groups of friends.
BRDA 43°30′18″N 18°19′11″E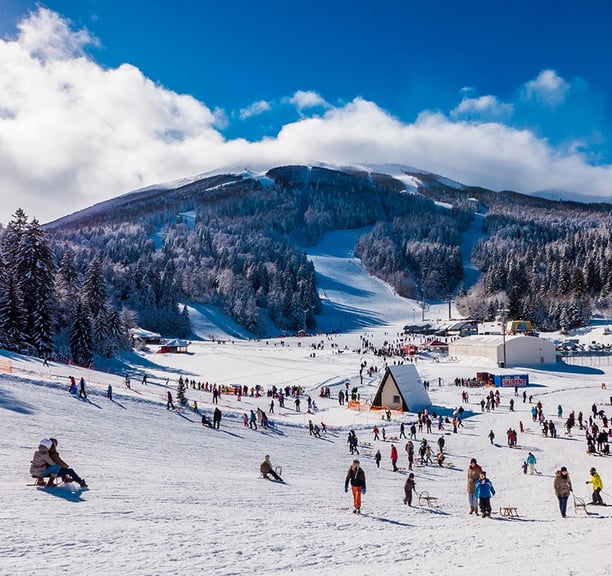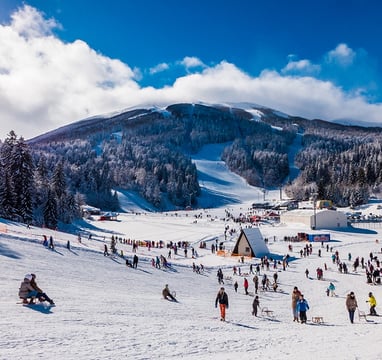 Bjelašnica is a mountain in the central part of Bosnia and Herzegovina, belonging to the Dinaric mountain system. Its neighboring mountains are Igman on the north side, which practically abuts Bjelašnica, and Treskavica and Visočica.
Bjelašnica is covered with snow from November to May, and sometimes also in the summer months, and that is where the explanation for its name comes from.
Villa Bjelašnica
HOLIDAY HOME
The beauty of the mountain is enhanced by the strangeness of its climate. It is the result of the geographical position of Bjelašnica in the Dinaric Mountains, geological composition and altitude. The highest part of the Dinaric mountains represents the boundary of the influence of two climates - Mediterranean and continental. This is how the air masses from the sea and the mountains collide at Bjelašnica. Such conflict results in strong winds and discharge of rain and snow in the autumn period, and in the winter period to the fall of large amounts of snow, which remains for a long time in the spring. These climatic specifics are suitable for the development of winter sports. The average annual temperature is only 0.7 °C, due to extremely low winter temperatures. The highest temperature reaches 24 °C, and the lowest -41 °C. In summer it is covered with thick green grass, and in winter with up to 3m high snow.
How can I begin to describe my time with Vila Bjelasnica... It was simply life-changing! I always imagined that Bosnia would be a breathtaking destination, but thanks to Bjelasnica and Jasmin, I was able to not just experience the culture, but have once-in-a-lifetime memories. I got so much more than I ever anticipated from my holiday.

- Alice Smith
We've been obsessed with exploring this mountain.
Let us show the best we've found! Contact us so we can help you organize a memorable stay at one of the most magical places on the planet!